Our Will kits are 100% Legally Binding in England, Wales, Scotland & Northern Ireland, include a set of step by step instructions & completed example making the process quick and easy. Write your own Will at home with a Will kit, No Solicitor Needed. Don't wait until it's too late!
When you purchase a Will writing kit from us, you can rest easy knowing that you are covered and will have peace of mind going forward. We have received fantastic reviews and feedback, having sold our comprehensive will writing kit's to thousands of satisfied customers.
Common Questions
Q - Do I need a solicitor to write my Will?
A - No, There is no legal requirement stating that a solicitor must write your Will and there never has been any sort of law or requirement. As a matter of fact you can write your own Will provided it contains all the correct legal terms and procedures are followed correctly. Luckily when you buy one of our home will kit's all of that is taken care of for you.

Q - Are Will Kits Legally Binding in the UK?
A - Yes, our Will writing kits are Legally Binding & Valid in England, Wales, Northern Ireland & Scotland provided you follow the included instructions and complete your Last Will and Testament correctly.

Q - Where is the best place to keep a Will?
A - We recommend you keep it somewhere safe, dry and easily accessible for your executor. Storing it elsewhere such as a safety deposit box can cause problems as your executor would have to go through a lengthy legal process to obtain it as they are not you.

Q - Are Will Kits complicated to do?
A - No, our Will kit's include a set of Step by Step Instructions and a completed example to refer to which makes the entire will writing process quick and easy. It only takes a matter of minutes to write your own Will, it is simple.
Q - Is it like a Post Office Will Kit?
A - Although it's similar as it is a DIY Will kit, Our UK Last Will and Testament kits are a much improved and more comprehensive version than the post office will kit. A post office will kit does not include a clear set of step by step instructions or completed example to refer to if you are unsure. The process of writing your Will with our will kit is much more simple.
Q - Why should I buy one of your Will Kit's?
A - The days of paying solicitors hundreds of pounds are over, They have profited from an age old myth of "You must have a solicitor to write your Will" for way too long. The truth is that this has never actually been true, there has never been a law or legal requirement for this. So join the thousands of our happy customers save yourself a lot of hassle and money and get yourself one of our Legal Will Kit's.
The consequences of being unprepared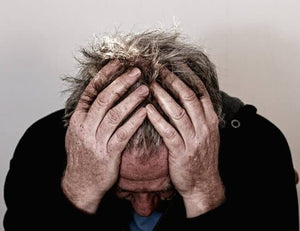 1. Debts - Your Debts could be Passed on to your Loved Ones, leaving them in financial turmoil.
2. Possessions - Your Money, Property & Assets could be disposed of or given to and sold by the government.
3. Children - If you have minor children they could go into the state care system and end up in a foster home.
4. Funeral Arrangements- Your Funeral and other arrangements or wishes such as cremation or chosen burial site may not be carried out.
5. Unworthy Inheritors - Your entire estate could be given to a relative that you do not want inheriting any of your possessions.
6. Arguments & Creating Tension - It could cause arguments and tension between your loved ones as to who they think should get what.
You can avoid these unnecessary consequences by simply making the desicion to make a will, all you have to do is buy a will kit today. Once you taken that step to secure your loved ones futures, you can sit back and relax knowing that they are taken care of should the worst happen.
Still not brought your Will writing kit yet?
We get it, this isn't something you or anyone wants to even think about, but if you prepare your Will now, you won't have to think about it anymore. We make the Will writing process quick and easy with our Simple Last Will and Testament kit, you can write your own Will in a matter of minutes with the guidance of our step by step guide and completed example. You don't need to know how to write a Will as all of the correct legal terms are already included in the will kit. It really could not be any simpler. All you need to do is click the button below to buy a will kit, wait for your will writing kit to be delivered with free delivery and finally write your own will. It has never been easier or more affordable, writing a will has never been more simple.